20 years of digital arts leadership. Here's what I've learnt. 
An interview with Sheila McGregor, CEO of Axis
By choosenick
This is the third interview in my series on how interesting people in the worlds of startups and digital media got where they are today. Check out the first and second here - and if you are thinking about going somewhere new with your career, why not create a profile on Hire my Friend!  
NICK: I'm really pleased to be interviewing Sheila McGregor today. Sheila is the Director of Axis, one the UK's oldest digital arts organisations. Originally set up as a slide collection at Leeds university in 1991, then evolving into physical terminals powered by CD-Rom, and eventually moving online in 1999, Axis has been at the heart of the UK's digital arts scene for over twenty years - and Sheila's been there all the way through.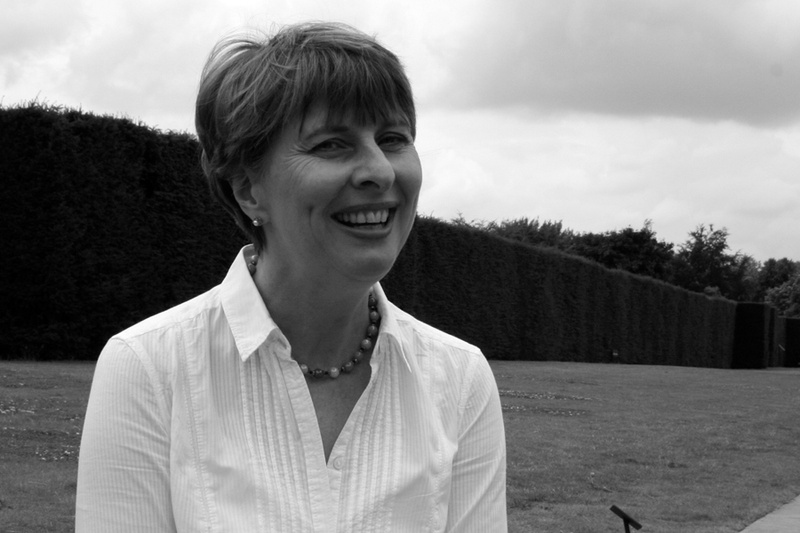 Above: Sheila
So, Sheila, before we get on to the exciting stuff you've been doing recently lets go back to the start. I often find that early experiences in careers are very formative. What was your first proper job and how did you get it? Are there any experiences that have stayed with you since those early days? 
SHEILA: My first proper job was as Keeper of Fine Art at the Atkinson Art Gallery in Southport, a seaside town just north of Liverpool. I was 25 years old and it was the first time I'd ever managed a team of people, let alone looked after an art collection or organised exhibitions. 
Connie, the administrator, taught me everything I now know about running an office - organisational skills that have stood me in good stead ever since. It was a great time to be on Merseyside, as there was plenty going on and Tate had just begun the consultation process that would eventually lead to the creation of Tate Liverpool. 
I struck up a really good relationship with the staff at the local art college (Alexei Sayle and Marc Almond had been students there) and eventually joined the Board of Governors. I was only in Southport for 2 1/2 years, but I packed a lot of experience in and loved every minute of it.
NICK: yes, my first proper boss taught me everything I know about the basics of business - timeliness, writing things down, appearance... Ok, so let's pick up the pace. What's the story from then until you joined Axis? If there are any key figures involved if love to hear how they helped you.
SHEILA: After my first job I moved to the West Midlands, following my boyfriend (now my husband). I was part of the curatorial team at Birmingham Art Gallery for a few years and became extremely well acquainted - probably a bit too familiar in fact - with the Pre-Raphaelites. 
Then I moved up the road to Walsall, where a very charismatic man called Peter Jenkinson was developing a new art gallery, with £21 million from the Arts Lottery and Europe. To see that building develop from a vast hole in the ground to elegant, five-storey tower was a once-in-a-lifetime experience. 
"To see that building develop from a vast hole in the ground to an elegant, five-storey tower was a once-in-a-lifetime experience"
And I learned such a lot from Peter, who combined (and still does) amazing good humour and energy with a visionary commitment to public access and involvement.
In 2000 my husband got a new position in Sheffield, so I reluctantly gave up my job and went freelance. For several years, I did all sorts of things, from assessing projects for the Heritage Lottery Fund to writing a book about contemporary art in public collections. At the end of 2008 I saw an advertisement for Chief Executive of Axis. I didn't immediately think "Oh, that's for me", because I'm not honestly all that techy. But I do know about contemporary art and I liked the sound of the organisation. So off I went for the interview... 
NICK: Ok, so tell me about Axis when you got there. Its a really interesting organisation from a digital media perspective, as it started in a pre-digital era, and has been through all the big phases of digital change in the past 20 years, and survived. What had happened before you started? And what shape was the organisation in?
SHEILA: Yes, a lot had changed since the early days. The service had morphed from colour-slide index (hard to believe that was only 20 years ago) into a database on CD-ROM. And then eventually it became a website.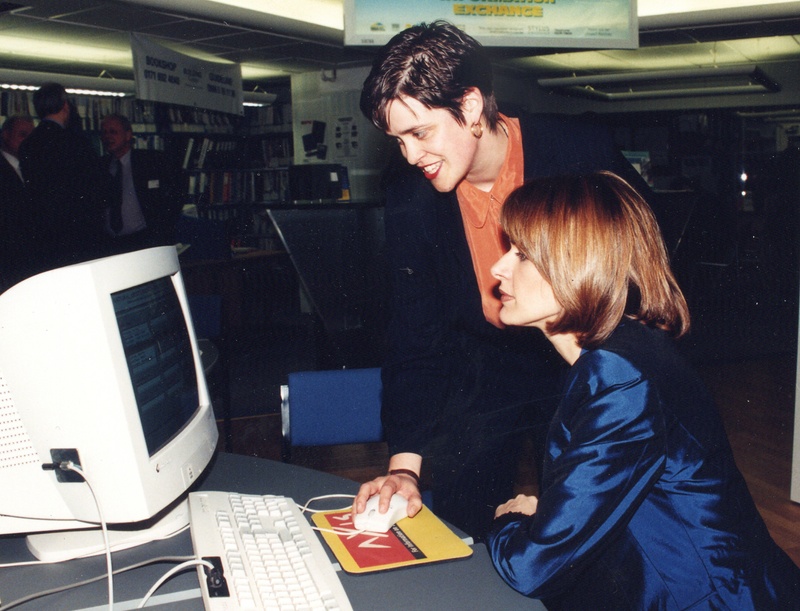 Above: Carol Smilie using an Axis Access Point
But although Axis was keeping up with changing technology, by the early 2000s its artistic credibility was definitely at stake and funders were asking questions about the organisation's relevance to the UK's fast-changing contemporary art scene. So the next stage in our journey was to introduce selection and curation, with assessment criteria for membership of our directory and commissioned writing by high-profile artists and curators. 
Meanwhile, we were developing the web platform itself in-house, which meant that it was completely bespoke and increasingly difficult to maintain. In 2010-11 we decided to build a completely new site, from the ground up. This re-build has been a challenging process, requiring a level of financial and organisational investment that we hadn't anticipated. But at least we've now got a stable and extendable platform that should serve us well for a good few years. And there are plenty of improvements and additions in the pipeline... 
From my perspective, Axisweb (as we now call it) is a fascinating organisation, precisely because art and technology co-exist in equilibrium. It's the art that matters above all else. But it's the technology that enables us to reach a wide audience and broker the connections that benefit our members. 
NICK: So looking back over your career in digital arts, are there any key people that have helped you along the way? You mentioned your first boss, but are there any others that have been instrumental in moving your career forward? How did they help you? And, looking back, is there anything you would have changed? Anything you'd like to have been able to tell your younger self?
SHEILA: Looking back, I find it hard to pick out influential individuals, because I've worked with so many interesting people along the way, including some wonderful artists. 
I admire people who stay put and realise a long-term vision, like Peter Murray at the Yorkshire Sculpture Park, who has built it up over more than 30 years into something quite unique. The same holds true for so many artists, who keep on going against the economic odds and continue to do amazing things.
When I first started out, I would get very annoyed and impatient about things that I had no power to change. I suspect I sometimes gave 'senior management' an unduly hard time. So my advice to my younger self might be not to take things too seriously. And pay attention to the human factor in workplace relations. It's the people who really matter.