A Bio to the Beat of Dave Haynes
Meet Makeshift's New Head of Business Development
By cbm
From running a record shop to scaling businesses on the Old Street Roundabout, Dave Haynes is now making it rain as Makeshift's new Head of Business Development.  
The 34-year old Mr. Haynes got his first taste for business right after studying Business at university. While most of his friends escaped to London, he returned to his home town of High Wycombe and went into business with his older brother, starting up a local record shop. They paid the rent by selling vinyl and built a studio upstairs to record music.
The label took off in a minor way, putting out early records by artists such as Kaskade, Trentmoller, Zed Bias and Andy Caldwell. While his brother managed the talent, Dave oversaw the online side of the business, fulfilling mail orders and then focusing on music downloads as the industry quickly transitioned to digital (the subject of his university dissertation). 
By 2007, Dave was looking outside of the traditional music industry and paying more and more attention to the burgeoning startup world. Wanting to dive deeper into the intersection of tech and music, Haynes started OpenMusicMedia to facilitate discussion with like-minded folks about how technology and the web was changing the music industry. 
Around this time, one of Dave's favorite artists, Eric Wahlforss a.k.a Forss, was busy writing about a new startup he was working on called SoundCloud. After just a couple of conversations, Dave found himself in Berlin asking for a job and became the first business hire, on the ground in London, taking care of business development and partnerships with the industry.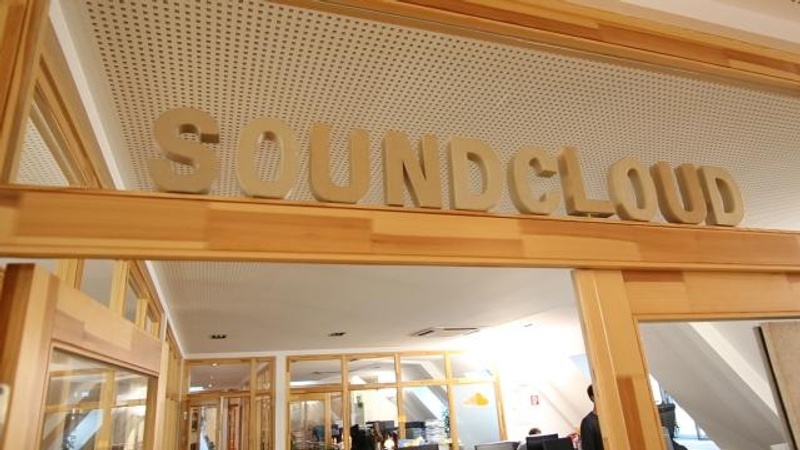 SoundCloud started picking up success early on, becoming popular with labels, influencers and a global community of musicians. Meanwhile other London-based companies like Last.fm, Songkick, and 7Digital were sharing in the spotlight as well, making the UK capital a music startup hub.

The digital music ecosystem was rapidly developing, not just in the UK but worldwide. Haynes says, "In 2008, the music-tech scene was really being forged. It all felt very collaborative. The driver was technology, but everyone was united by a single innate passion — music."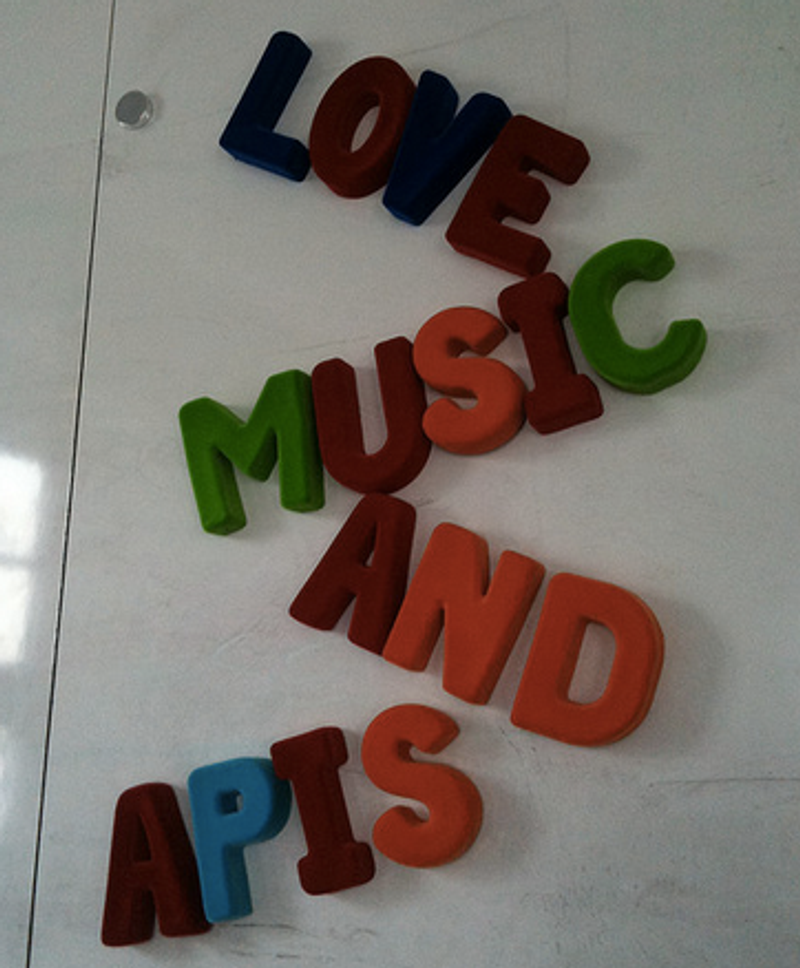 In 2009, Haynes helped found Music Hack Day, now the world's largest hackathon dedicated to music. While Haynes took a backseat on the event two years ago after the birth of his second son, the event is now run by an amazing network of organizers worldwide. Haynes says he's now interested in doing a similar event around music creation.

For five years, Haynes was fortunate to do a lot of travel, from New York, Mumbai to Sao Paolo and LA, and commuted regularly between Berlin and London. In his last year at SoundCloud, Haynes traveled 114 days out of 365 — a particularly staggering number for the father of two young children. "Alex [the founder of SoundCloud] had a great line, life is 'All jet, no lag.' It's a great pace to keep, but the Internet can not cure time zones, and it can catch up with you at times," says Haynes. 
When it comes to balancing work and family life, Haynes has got it on lock down with a son in one arm and a laptop in the other. Plus he and his wife have been together since they were 16 years old. "In all the startup craziness, she is my rock," he says.  
---
Now, the majority of Dave's travel is spent on a 3-hour daily commute into London for his new job at Makeshift as Head of Business Development. Dave first heard about Makeshift from Stef, after working together on a hack. "We've known each other for a long time. And whenever I felt like I needed a bit of inspiration, I would always find an excuse to have a coffee with him," says Haynes. "So, when Stef said he was doing Makeshift, I was intrigued."
"What sold me on Makeshift was the opportunity to work with Stef, but also the team, and all of the phenomenal content coming out of Makeshift, from Linkydink to the Twitter feed. After SoundCloud, I was looking for an environment to work with a small team of people who were passionate about what they were doing. And after being a part of a company that grew from 8 to 250 people, I wanted to go back to the beginning. In the beginning there's this feeling as you watch every single user sign up for your product, and you just can't replicate that feeling." 
Most recently, Haynes has focused on Attending, Makeshift's free events platform. "We're figuring out how to position it, grow it and determine what the most suitable business model may be," he says, and is also getting his hands dirty in the London startup events world, helping VIP VoIP to organize an event in London with Eric Ries. 
"But I am also really excited about Hire My Friend because hiring is a huge pain point that we felt at SoundCloud as we grew from 8 to 250 people."
As it's still early days for Makeshift, it's only a matter of time before Dave helps us grow from 8 to 250 talented employees. Here's to making it rain at Makeshift. 
Read more about Dave in his most recent blog post, "Making a Shift" and follow him on Twitter @Haynes_Dave.