From 1 to 1 Million Users, YPlan's Focus is on Customer Experience
Quality, not quantity is what makes YPlan's secret sauce taste so good.
By lschells7
YPlan, a social events booking app, has come a long way since its November 2012 launch in London. Today, it boasts over half a million users and has launched its highly anticipated Android app. It's also set up shop across the pond in New York City, where it's making waves as the newest "going out" app. 
With all of the accomplishments made in its first year, YPlan seems to be on track to more global expansion. However, a significant growth in users is not the reason YPlan should be celebrated as one of the hottest startups of 2013. More than anything, the company should be celebrated for its dedication to providing a quality product and caring deeply about its users.
YPlan's co-founder and CEO, Rytis Vitkauskas, knows that quality is a requirement for loyal customers. He says "getting more users is important for us, but getting our existing users to continuously use YPlan is a bigger focus. 
"We find really smart companies invest equally if not more on keeping existing customers happy and engaged as opposed to just trying to get new people at the top of the funnel faster." 
Most of YPlan's growth has been through word-of-mouth, which is especially important because YPlan is a local service, making product-driven virality a challenge.
The launch in New York has taught the team a lot of important lessons about the U.S. market, especially the emphasis on customer experience. "Customers are very discerning," says Rytis. "They're quick to choose what feels like a great service they'll stick with. Similarly, people expect a high level of service and a quick response rate. Our customer comes first no matter what."
One important factor about YPlan is its team of human curators who work to fill the app with the best events in your local market. This is not a service that scrapes the web to find the most popular events in your city. While human curation makes scaling slower, it results in a very different quality and customer experience. The team invests a lot of time in understanding local trends, digging up the coolest venues, and striking partnerships.
Over the next year you'll see expansion into more cities in the U.S. as well as Europe. "We're smart about how we're expanding. The objective is not to be live in as many cities as possible as quickly as possible, but really to be live in as many cities as we can service with very high quality as fast as possible."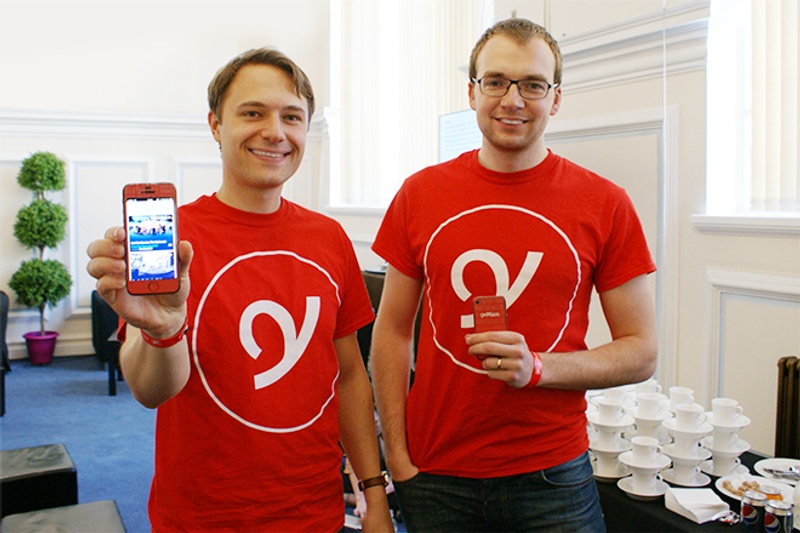 (Image via magnate.co)
Other than further expansion, personalization of the app is what you can look forward to most in the coming year. "We're focused on getting the model increasingly more personalizes," says Rytis. "If you're a jazz lover… we should know that."   The email you receive just before the weekend will be more personalized too. "We want to inform you about the coolest things happening in town, so that email has been a great driver of further engagement and discovery for our customers," he says.
Soon, the app will feature a review and rating functionality. Did you enjoy that venue or performance you went to? That will feed back into the product and help to personalize event selection for you going forward. Along with reviewing, you'll have the ability to see more info about the event before choosing to go, directly from the app. Videos will accompany events, such as movie trailers and info clips that will help customers explore, engage, and discover what events YPlan has to offer.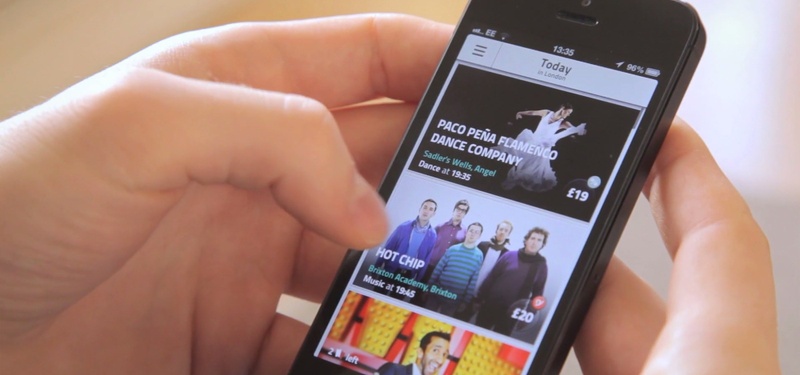 (
Image via FullStart)
While YPlan isn't reinventing the wheel with its events booking app, it is remarkable to watch how the company has found such success when so many others before it only found failure. Is it YPlan's dedication to customer experience that sets it apart from the rest?
"We care that people share YPlan. We care that we deliver an awesome customer experience so that we get a meaningful part of our growth organically."
According to Rytis, more than 50% of new user growth is organic, which he believes is the team's most celebrated accomplishment. The organic growth is a result of what Rytis refers to as their "religious beliefs" (values) about delivering a quality product which the entire company continues to live by.
*Cover Photo via YHP Online*