Healthy Team = Productive Team
Step away from the pizza. 
By _amandafoley and dallasmckaylat
They say a healthy body begets a healthy mind, which is why you need to put office wellness at the top of your list of team priorities.  Boundless, a Boston-based EdTech startup takes this very seriously:
"When building a company, it's easy to neglect one of the most crucial resources in your  arsenal—your team's health." 
We've rounded up five great tools & services to encourage a healthy team culture!
Graze - Healthy snacks delivered to your office 
Does your team constantly snack on greasy crisps and unnecessary sugary sweets? Don't stress! Graze has come to the rescue to bring convenient and wholesome snacks straight to your desk. Graze operates a a subscription-based delivery service that allows you to customize your "graze box" with a choice of over 100 bite-sized healthy snacks. It's an easy addition to any hungry, health-conscious office

Keas  - Gamified team health challenges
Keas is a San Francisco-based startup that is on a quest for to better company and team wellness using games.  Your entire startup can get involved in the Keas online community, earning points by completing weekly challenges (such as getting enough sleep or working out). The number don't lie, either. A report by MIT in 2013 showed:
"....participants in online health communities are 166% more likely to change behaviour"
Keas can make team health a more fun, social affair.
CubeSensors - Measure the health of your indoor environment
This brand-new company based in Slovenia produces small "cube sensors" which are designed to measure the health of your indoor environment. Although air quality isn't something you may think about daily, every member of your team will react differently to the your working environment, and all companies need to be sensitive about this.
"Personal habits often affect the quality of air in the workplace. While many minor problems are insignificant by themselves, every bit of pollution adds up" - Health Canada
These stylish cubes can be placed in your home, office or anywhere that you'd like monitor. The sensor will feed information to the complimenting iPhone app on air quality, moisture and humidity, air pressure, optimal temperature, optimal lighting and more. If something is wrong - the cube sensor will let you know.  They have a nifty video here.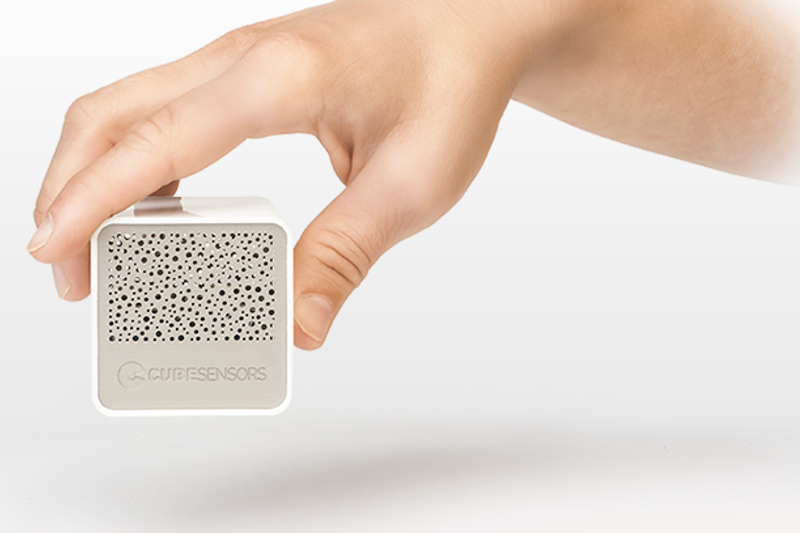 Farmdrop - Local, organic & fresh food for UK teams
If fresh, local and organic food is your thing, you'll be into London-based startup Farmdrop. FarmDrop provides buyers with the best kind of fresh food -- directly from farmers and producers.  Stock your office kitchen with whole foods, local dairy and meats. Reduce your food miles and help out your local economy a little along the way. 



What are your favourite tools to keep your team at optimum health?


 Tweet @makeshift and let us know - we're always on the hunt for tools to better our working environment!