Hey Twitter! Let me send a private link to a friend…
URL be back
By stef
If you're lucky, you won't know what I'm talking about. If not, every day of late you'll have been unable to simply send a link to a friend in a direct message.
It's pretty frustrating, and I wrote about a few workarounds (like adding an extra slash to the http:// bit). When I get frustrated, I tend to make something: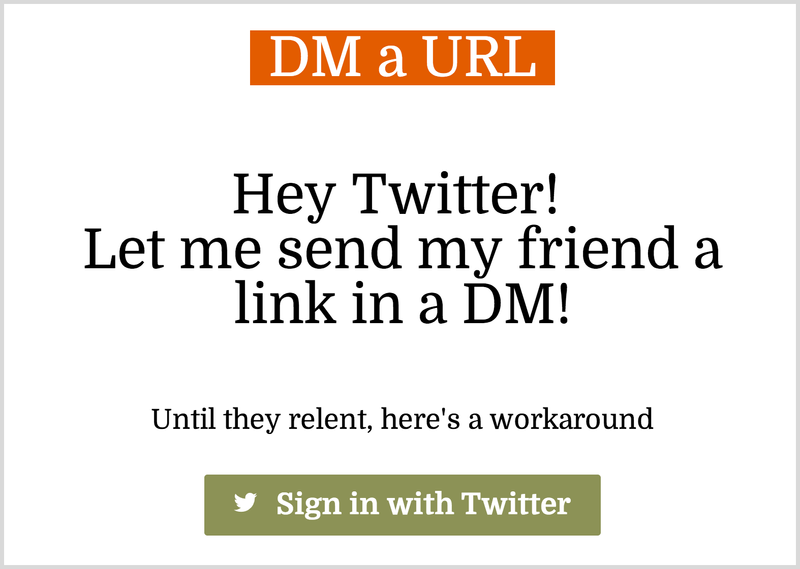 Introducing "DM a URL"

(Direct Message A URL). It's a tiny service that does one thing—send a link to another Twitter user, privately.
How it works
Sign in, write a short message and include a private link.
Your friend receives that message as an @, with a link to dmaurl.com
To get it, they log in via Twitter on the site
It doesn't do anything via direct message, it's all done with an @.
Bear in mind, it's a hack
I woke up at 4.30 am on Monday and did this over breakfast before I left for the studio. It's a hack, but I've done lots of hacks so it shouldn't be too flaky.
Please have a go and let me know what you think!