How Asi Sharabi went from PhD dropout to international digital publisher ...
... with a little help from his friends
By choosenick
This is the second piece in my series interviewing people with interesting careers in the world of the web, with a focus on how their friends helped them get to where they are today. Read the first here. 
If you are thinking about making a career move, why not create a profile on Hire my Friend, our startup headhunting service. Its totally free, and you might just get an offer that could change your life. 
---
NICK – I'm really pleased to be interviewing my friend Asi Sharabi (@asi_sharabi) today. I was lucky enough to hire him to work with us at Sidekick Studios in 2011, and we've stayed friends since. Asi's career has covered huge ground, from the military through academia, advertising and now publishing.

Asi, great to have you on the show. [coughs]. So tell me, what was your first proper job, and how did you get it?

ASI – Towards the end of my PhD (where I was trying, to no avail, to get Israeli and Palestinian children to hate each other a bit less) when I realised I'm not going to pursue an academic career, I asked myself, what do I want to do when I grow up? 

Soon enough I got interested in planning and strategy. It was 95% an intuition that this is something I can enjoy doing, be good at, and generally 'will look good on me' and 5% knowledge of what an advertising planner actually does. 
I managed to get a few meetings with Heads of Planning of big ad agencies and luckily, before I managed to make any of them drop everything and hire me, I got a role as a junior planner at a digital agency called Grand Union thanks to Rob Forshaw (@robjf). I was a classic case of overqualified (or just over-academic), under-experienced and I didn't quite get it. 
My luck kept playing and I was sacked after 6 months. It was one of the best things that happen to me in my professional life. 
It was the super early days of web 2.0, the blogosphere was taking off and through my now dead No-Man's-Blog, I became blog-buddy with the legendary Iain Tait (@iaintait) of Poke and he got me into what I consider as my first 'serious' job and a period in my life I will never forget. The quality of people, the work and near-cult culture at Poke is still with me and it all shaped my perceptions and attitudes to work. 
NICK – I like that getting sacked was the best thing that could have happened to you. So, what do you think made Poke so special? What was kicking off there that made it work so well? 
I've heard similar things from other members of the Poke Diaspora who've all gone on to have even more success after leaving than they had at the agency. What happened? Was it luck? Some exceptional characters? The work itself? I'm always really interested in why some places manage to get that magic going, and other don't.
ASI – If there were a formula there would be more Poke no? I tried to break it down in my head few times and I think it is 'simply' a rare combination of a bunch of peeps at the top of their game, incredible mix of integrity and humility, genuine passion to make the web better all peppered with a healthy doss of rave culture ;-)
NICK – damn. I was hoping for some insight there! Ok, so tell me, what was the best work you did at Poke? And how did the work you did there lead on to the next thing? Were there any key people involved?
At about the same time, the buzz-o-meter has started to shift from Web 2.0 to Social Media and I became quite obsessed with the opportunities of  businesses to develop different kind of communication strategies, to strengthen existing relationships and build new ones.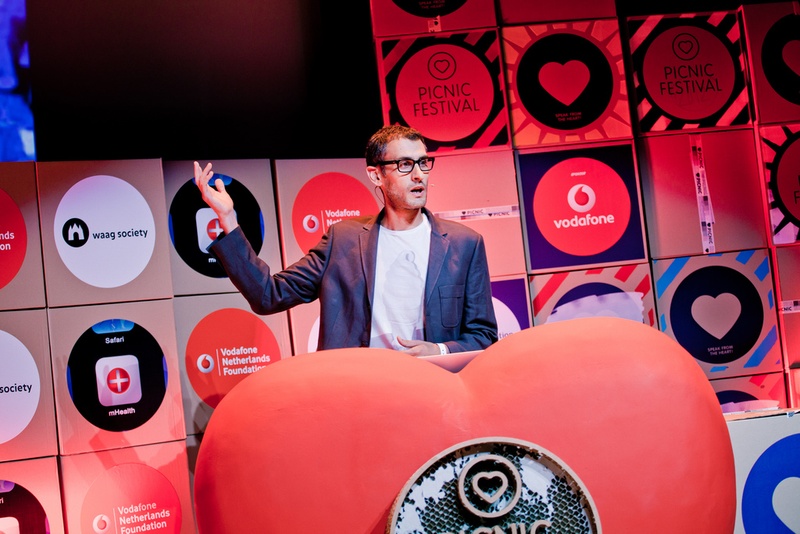 Asi speaking at PICNIC festival - photo credit
There was no strategic alignment with the Poke founders who preferred at that time to not focus on anything social so I took my first punt and got hired by Brad Fairhead (@bfairhead) to Hyper to form and head up HyperSocial. That move was the first occasion I was building a role for myself and since then every job I took had the same starting point  -  taking a role I can not do straight away but have to learn, a lot, so I can quickly start bringing value to the business, to clients and to my colleagues. 
NICK – so let's catch up with present day - after joining hypersocial you went freelance, then became managing director at Sidekick Studios - and a few weeks ago you left that role to pursue a project that's been very close to your heart for done time, Lost my Name. 
I want to talk about that project next, but before that, whats the biggest thing you learnt during the consulting work you've done? Is there anything you would have done differently? And, I'm keen to know, are there any friends who had a big impact?
ASI – Without doubt the biggest thing I've learnt is listening. Consulting work is a continuous interplay of work and politics. 
On different projects with different clients there are always two layers to your work. The work itself, and managing the personal realities in and around the project. I'm not saying that's necessarily a bad thing it's just the way it is but unfortunately more often than not the balance is wrong. 
As a consultant, you fill in a skill gap for your clients and you're eager to deliver value but you have to be very mindful to the client's needs, wants and internal pressures and carefully navigate around these to deliver the most value. 
I've been incredibly lucky to always be around some visionary people who pushed my vision and horizon and genuinely had an impact on my personal and professional development. From the founders of Poke through yourself and Adil Abrar (@adilabrar) at Sidekick to my current partners on lostmy.name I learned so much and took so much with me, that I will occasionally have a mini impostor-syndrome-panic-attacks asking myself, did I ever give anything back? 
NICK – Well, from my perspective I can definitely say yes, you did give back - the main thing I learnt from you was the value of listening and reflecting skills. I  think you are a great consultant, and don't take this the wrong way, because you have an amazing ability to listen to someone, and then tell them what they just said, only so much better that they want to pay you for it! 
But anyway, you've just taken a big jump away from your comfort zone as a consultant and launched yourself into a new career as a children's publisher with a technology twist as the co-founder of Lost my Name. Tell us a bit about the genesis of lostmy.name and, where you are at now, and what you are most excited about in this latest incarnation of Asi Sharabi.
ASI – Indeed life seem to be moving at 200mph these days...
lostmy.name started as a pet-project of three friends Tal (@taloron), David Cadji-Newby and myself. The family became foursome when we found Pedro Serapicos the illustrator of the book).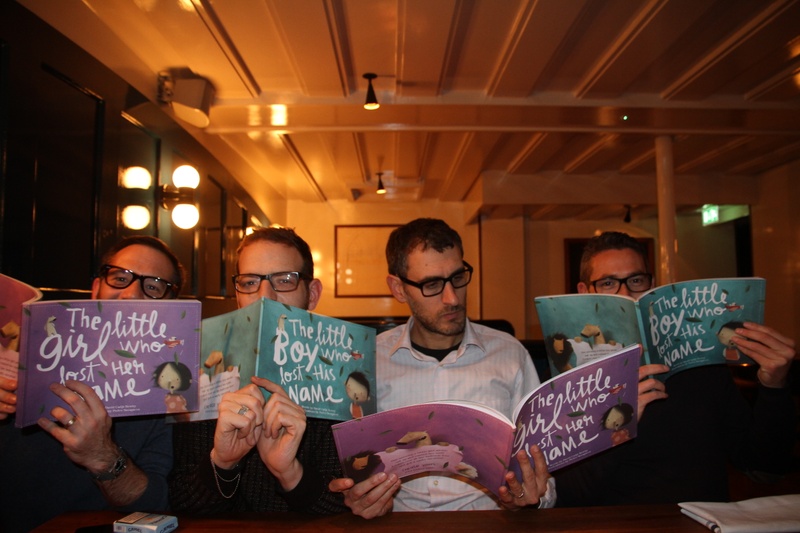 It all started (you can read the whole story here) when I got a personalised book as a gift to my daughter.  I show it to Tal and David and we quickly realised that the quality of illustrations, text, design and overall execution/production of personalised books in the market is remarkably low. So we decided to try to take the idea of a personalised book to a completely different creative and production quality level. 
It was really an experiment in doing lean-physical - both by default, by being self-published and wholly self funded but also on some professional/ intellectual level -  I was quite influenced by yours and Sidekick's obsession with everything lean. 
We always treated lostmy.name as a digital product that happens to have a physical book as the end product, and the whole culture, processes and methodologies are very product-y.
We launched in public alpha in November 2010 after over a year in the making, then public beta in April last year. Then came Xmas and the book sold more copies than we ever dared to imagine. Deep inside I knew we were onto something special and I guess you can say that being an accidental publishers, we accidentally found our product-market fit. In the past month or so we've swiftly made a shift from a pet-project mode to a full-on startup mindset. 
There are some super exciting extensions to the current title in the pipeline as well as new ideas. We're on a mission to make kids curious, mindful and kind.  We're going to combine the power of stories with the possibilities of technology,  to create magical, personalised experiences for kids. Recently we started to think even bigger about this idea of bringing the knowledge of the web to young children.  
We're looking to raise some capital to help us to accelerate the growth of the current title and work on some new ones. We're making good progress with a bunch of awesome angels and a VC, international licensing deals, you know, the whole shebang. 
This brings with it an ocean of new challenges. We're dealing with stuff I wasn't even aware existed merely a month ago.  Funnily enough, a piece of wisdom, I believe from you, came to my stream recently and resonated so powerfully with how I feel now and how I felt in most of my career milestones we were talking about in this interview "when your work involves learning, it doesn't feel like working, it feels like living". In this regard, with were we are now with lostmy.name, I never felt more alive.
---
Thanks Asi! If you fancy a career change why not go and make a profile over at hiremyfriend.io - its totally free and you might get the offer of a lifetime, maybe even from Asi and Tal at lostmy.name ...