How to get the best new devs on Hire My Friend in your inbox every morning
Just hit subscribe!
By choosenick
We're doing a big rebuild of Hire my Friend at the moment to take it from a hack to a product. Whilst we're working on that, we thought we should start doing some MVP type experiments around our new features - one of which will be the ability to get the best candidates right in your inbox every morning.
To prototype this we've set up three Linkydink groups for you to subscribe to:
Every weekday we'll add the best new candidates to these groups from the previous 24 hours, which means you'll get them right in your inbox every morning - and if your startup is an approved company on Hire my Friend you'll be able to contact them directly.
If you subscribe, you'll get an email like this every morning: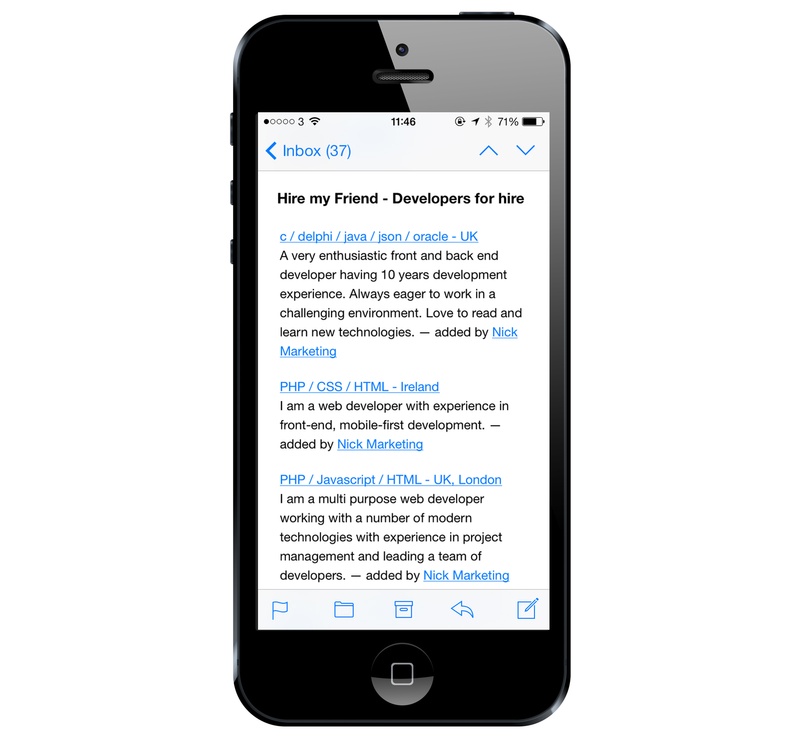 Which will lead you to a profile like this:
Where, if you have an approved company account on Hire my Friend, you can send a message like this: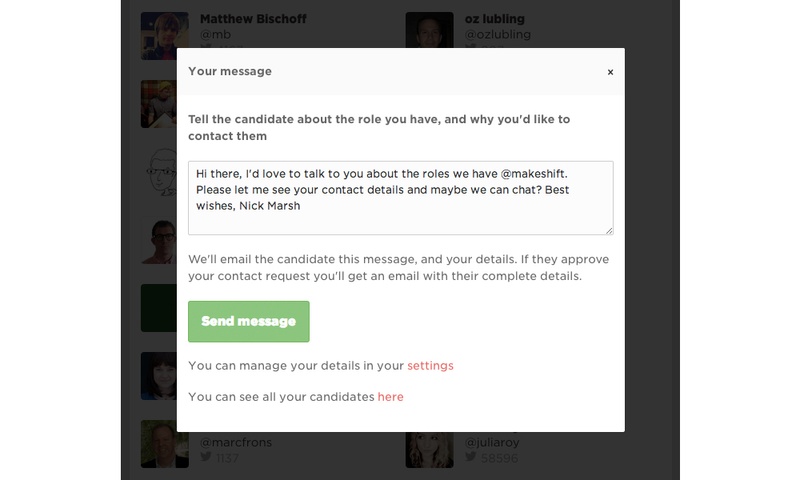 If the candidate approves your request, you'll be able to start talking to them about the amazing role you have.

---
Obviously this is a workaround while we build this as a feature in the product, and there are a few small things to point out:

Only approved companies can contact these candidates, so if your company doesn't have an account on Hire my Friend, go and request access now.
If you are approved, you need to be signed-in to the app to be able to contact the candidates directly from their profile page
To get the candidates in your inbox, you have to subscribe to each Linkydink group individually. Just hit the 'subscribe' button on each page for the types of roles you are most interested in. 
---
If you have any ideas for how to improve this service, please reach out to me on twitter, I'm @choosenick. Thanks for reading, and good luck finding your next hire.