Meet Makeshift's Jon Gold: The Driving Force Behind Hire My Friend 
Jon Gold Makes Internet and Designs Apps That Help People Find Jobs They Love
By cbm
Welcome to the fourth of our Makeshift Friday Bio interviews, written by yours truly. 
Take one look at Jon Gold, a thin gent with hipster glasses and funky Hawaiian print shirts, and you assume he either spends his days coding or that he's a rockstar in an electronic punk rock band. In fact, Makeshift's designer, hacker and the driving force behind Hire My Friend, Mr. Gold, is both. 
When Jon was eight years old, his teacher asked the class to draw pictures of what they wanted to be when they grew up. The majority of his classmates drew footballers & pop stars. Jon drew an old, balding white guy surrounded by a pile of computer parts and told his teacher he wanted to be Bill Gates.
A few years later, Jon forgot about circuit boards and set his heart on becoming a rockstar, spending most of his time playing a mix of 70's New York punk and glam rock on the guitar. It wasn't until his parents urged him to focus on his studies (to put it lightly) that he found graphic design. "All my older friends in cool London rock bands were graphic designers on the side. I thought it would be fun to make flyers and album covers for bands."
While at Ravensbourne College studying graphic design, Jon rediscovered making Internet things. After graduating, he did bits and bobs in web agencies, and then moved to San Francisco to work for Prismatic. Eventually, he ran into visa issues ("Americans hate immigration") so he moved back and started freelancing for different London startups. It wasn't until he found Makeshift that anything really clicked. 
While freelancing at Sidekick Studios, Jon met Nick and Stef. When the two announced they were starting a thing, a thing called Makeshift, Jon's interest was piqued. After two boozy lunches spent getting to know each other, Jon joined Makeshift as a designer and hacker. 
In February of this past year, he started working on Listerly, a list-making app and then Bitsy, an app for selling links. In Makeshift's first "idea hackathon" this summer, Jon presented a new idea, one that could help people use their social networks find jobs without their bosses knowing. Everyone loved it and in a matter of hours, Hire My Friend was born. 
When Makeshift first launched Hire My Friend to the world, the MVP received a healthy amount of attention in Tech Crunch, The Next Web, Time Magazine and Fast Company. Since then, Gold has been heads down working to improve the network for modern job seekers.
"We're getting closer and closer to solving a real problem for people," says Jon. "It's been really humbling to hear people say, "I have this exact problem... and you're solving it."
Makeshift plans to launch the public version of Hire My Friend in a big way this January. "We're quite fortunate to be building a tool for people that we care about," Jon says. "So far, we've helped dozens of people find jobs through Hire My Friend and we've been approached my hundreds of startups who are interested in using the platform." 
Jon has also rekindled his love of music, and recently discovered electronic music (after avoiding it for years). Now, he loves how by playing with synthesizers and computers, he's marrying his passions for tech and music and having fun doing the two things together. His new group, which consists of several friends from tech scene is more like post-rock IDM, along the lines of ambient music group Tycho. 
"It's fun to have hobbies that don't involve making websites. And there's a whole world that goes along with music like making musical instruments & synthesizers; mashups between different parts of my life," he says.
"I had to get to this point with making Internet and diving into the technological stuff before the music I made became interesting. Otherwise, I would've been another Guns N' Roses tribute band."
When asked what interests him most about London's tech scene right now, he says it's all about the people who seem to be solving a problem. He points out GoCardless and says, "They identified a problem, and nailed a solution beautifully, ticking all the boxes." Jon also loves EDITD. "So much in fashion today is wishy-washy and I love the idea of putting the power of data behind it," he says."I also generally love anything that Mint Digital do, particularly DeskBeers."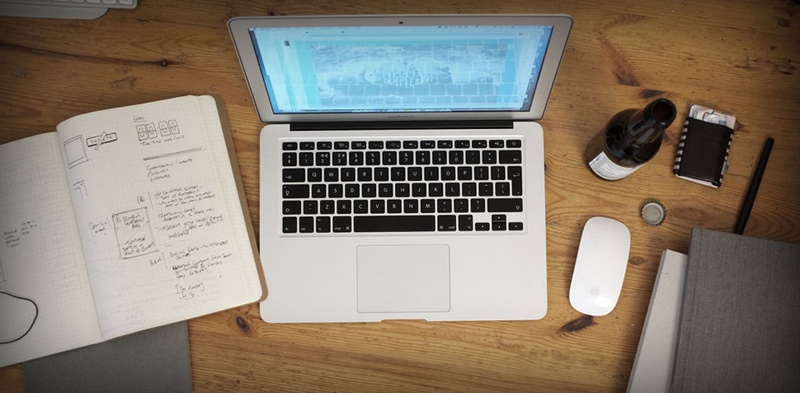 In his spare time, Jon is one of the hosts of the monthly Meteor London meetup, a fun little community, as he describes it, where you can meet a really inspiring group of people. He's also involved in Startup Edition, a weekly group of techies who publish their writing on a specific topic together, organized by the San Francisco based Ryan Hoover. 

Jon is also a big fan of the 3beards. "Before the 3beards started throwing events, our tech scene was pretty boring," he says. "And I don't know if it's because of them, but London has really found its legs in the past two and half years." He also loves Design + Banter, a monthly event for designers in startups organized by his friends Gearóid and Sam from Evently, where Jon used to work. 
When I ask Jon whether he'd like to open up the Makeshift office in New York or San Francisco in his future, he surprises me and says, "Actually, I think New York. My last trip out there really hooked me. Plus, I've lived in San Francisco before. And really, I'd happily live anywhere with an Internet connection." 

An Internet connection… and beer and pizza, right Jon? "It's true. Burger Bear is one of the most important ingredients of the London Startup Scene," he says. "Everyone today relates the California gold rush to the modern Internet industry, and how everyone made money off of the picks and axes so they're starting software companies like Heroku, and well us, at Makeshift. But the guys who ran the saloons and restaurants out West were just as important… 
You heard it here first from Makeshift's Jon Gold. To keep up with his rocking Internet and music career, be sure to follow him on Twitter and Dribbble.