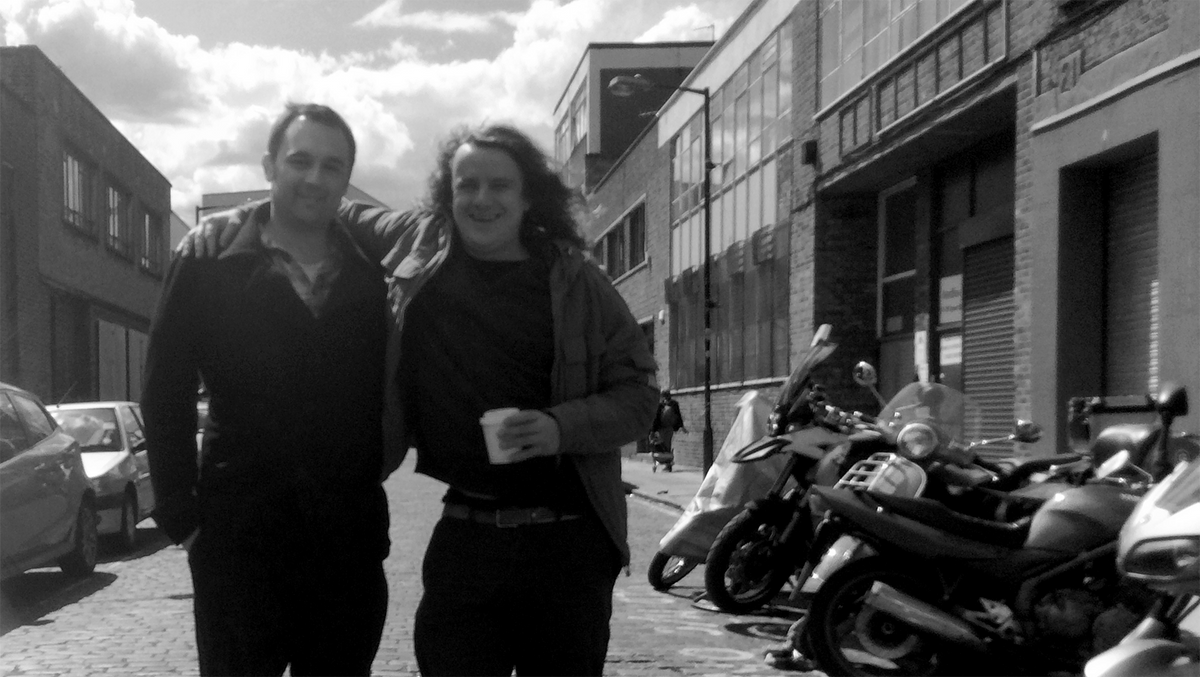 My Friend, Hired
How Ed from Memrise hired Alain with a little help from his friends
By choosenick
Ed Cooke is a ball of energy, trapped in a man's body, desperate to escape. "We want to help everyone feel like a genius!" he says to me over a falling-apart pork sandwich in a cafe near his studio in Vyner street, the artiest bit of arty East London.  
Ed's the founder of the memory learning startup Memrise, and like a lot of the best startup founders, he seems to personify his product – when you use Memrise, you're going to end up a bit more like Ed; full of new facts and constantly hungry to learn more. 
We'll pay you in champagne
I'm here to say hi and pick up a promised bottle of champagne, because we've just helped Ed hire an awesome new developer called Alain via Hire my Friend. Ed's got big plans for his team thanks to investment from Balderton and others; "At the moment we've got a really good mix of people from different countries" he explains "which is great because we're a language learning company." With a wink he goes on to add "In the next few years we'd like 196 people on the team, one from every country, all speaking different languages!"
"No, but seriously" he grins "we're adding five more people to the team at the moment, and we're really grateful that you guys could help us find Alain. We love Hire my Friend, its great."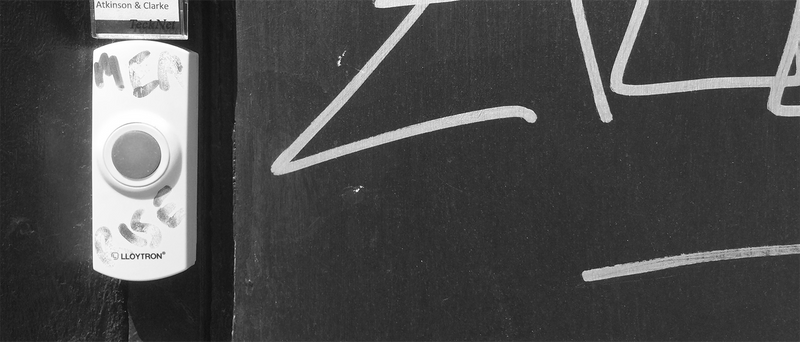 Above: Memrise's HQ is hidden behind a cluster of galleries and workshops
I ask Ed what he likes about it and he replies, "Well I was thinking about the difference between interacting with a recruiter vs this [Hire my Friend], and I think it's that recruiters are always trying to sell you something, no matter the quality, so everyone they send you sounds amazing. Whereas with Hire my Friend, you've just got a much more honest, direct connection. When I saw this guy's profile for example I thought he seems to have been born to join the team!"

Warming to his theme, Ed goes on to explain what's wrong with the recruitment industry "we've had some awful experiences with recruiters, really bad, like people turning up who looked good on paper who can't even speak English. Its a lot like estate agents, where every house is a 'beautiful property, overlooking a glorious view … of a rubbish dump!'"

At this point Alain jumps in "as a candidate, we get this from the outside, from recruiters too. They promise you everything, but you never know what you're going to get. The thing I loved about Hire my Friend was that I got to see the company straight away, so I know who I'm dealing with."
Alain is a softly spoken New Zealander, with a background in all kinds of web development and data science "I'm really interested in neocortical modelling" he says "and learning about how we learn, and Memrise is a learning app, so I thought it would be perfect to explore that. Now I'm here I'm exploring some of the larger data sets we have, its really interesting."
Parties as a recruitment strategy
Turning back to Ed, I ask him about some of his other hiring strategies "mainly serendipitous meetings at parties" he explains matter-of-factly. "Serendipitous meetings at parties is definitely the most successful. I also like to hammer LinkedIn with random inventive queries to see what comes back, like 'computer cambridge goldsmiths neuroscience' that sort of thing. I think the level of improbability of meeting is correlated with the affection I have with the connection."
"I like to hammer LinkedIn with random inventive queries to see what comes back"
As Ed finishes his (and my) sandwich, I ask him what's next for Memrise, "My fundamental intuition about learning is that most of the time when people don't learn, it's because of insecurity, anxiety, and worrying about their internal self worth. We want to totally change that, and make it fun! We've got some really cool new stuff coming out around chat soon which is really exciting. You might call it 'say something' after that app 'draw something'!"
After we leave the cafe, Ed ducks into the corner store to buy the Hire My Friend team the second-least-expensive bottle of champagneto say "thank you" and then leaves me with something to ponder: "Memory isn't a storehouse you know. It's a capacity of perception. The more you know, the more you can see in the world around you." 
As I walk back to my office in Old Street I realise that is also true of time spent with Ed.
---
If you'd like to get hired by an amazing company and work with amazing people like Ed, you should create a profile on Hire my Friend. And if you have a great company like Memrise, you should apply to join us!