My Friend, Hired
How Daniel hired Yassine to come and work at Omada Health, with a little help from his friends
By choosenick
Daniel Waldron is head of Design at Omada Health, a startup trying to solve one of the biggest problems in the world - treating chronic diseases. Daniel recently hired designer Yassine Bentaieb away from Amsterdam to San Francisco using Hire my Friend, and I caught up with both of them over email to find out more about Hire my Friend's first ever international hire.
---
Hi Daniel, congratulations on successfully hiring Yassine via Hire my Friend. We'll get to that part of the story in a moment, but first can you tell us a bit about Omada Health - what do you do, and why do you do it?

Daniel: Thanks Nick! Omada health started at IDEO as an internal project and later became what it is today after the founders were given the opportunity to make a company out of it. We are now an innovative digital health company that is re-imagining how the world reverses preventable, chronic disease. 
We're pioneering a new category of medicine, called digital therapeutics, which brings the world's most powerful behaviour change therapies to those in need. Every online program includes professional health coaching, robust peer support, an engaging and interactive health curriculum, and smart tech to monitor and enhance progress.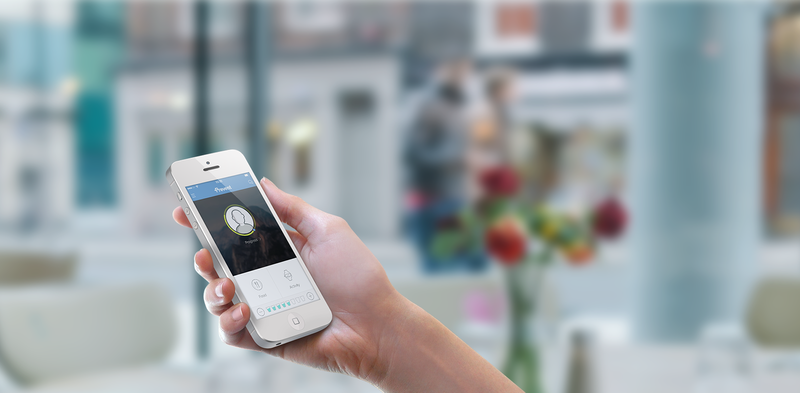 Above: The Omada Health app
The reason we are doing this is that more people are dying from preventable diseases than ever before. This is a big problem and it needs a big solution. We are aiming to be that solution.
So you've hired Yassine for a new role as a designer. What was it that attracted you to him, and how did the hiring process go? What are you most looking forward to working with him on?
Daniel: What initially attracted us to Yassine was that he came highly recommended through a few people that I respect and follow on Twitter. After meeting with him and hearing about what he's been working on and his past experiences, I was excited to learn that he had worked on a few projects where he could leverage what he learned and apply them to the projects we are working on at Omada.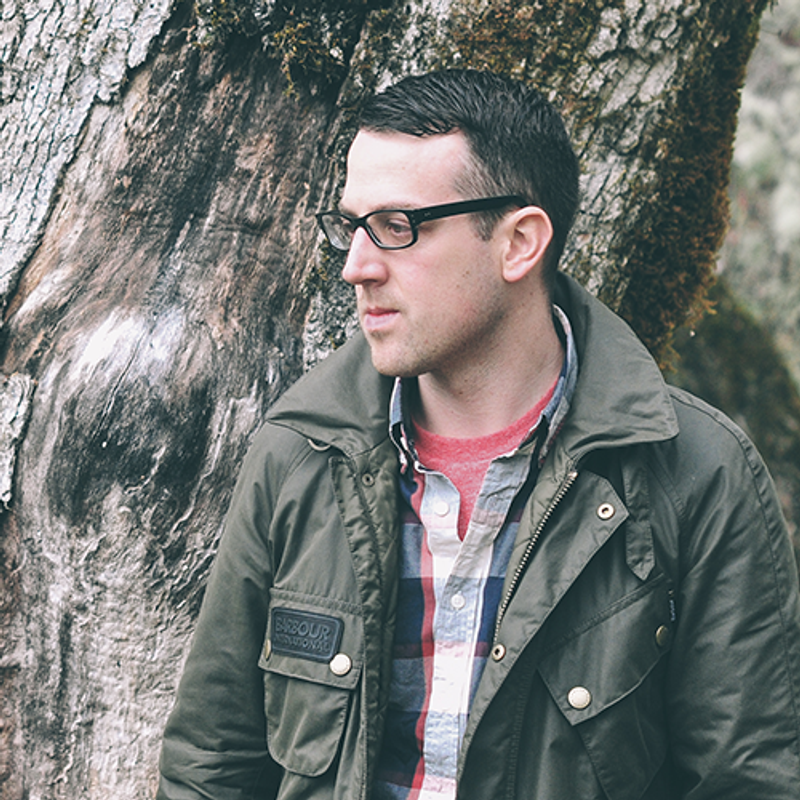 Above: Daniel Waldron
Even more importantly than that, is that we like to make sure that everyone we hire at Omada is a cultural fit. Being a relatively small team this is very important to the success of our products. 
Having people you enjoy being around makes a huge difference in the attitudes around the workplace. Yassine is a very talented designer and still manages to stay humble and that is what I value greatly when it comes to hiring new candidates. So naturally, I was stoked on hiring Yassine.
So, over to you Yassine, Can you tell us a bit about your experience of getting hired? Have you tried any other services or methods apart from Hire my Friend? What was your experience?
Yasssine: Well I had a plan and it worked out almost exactly as I wished it would. I was working at a startup in Amsterdam until January, and after that I was planning to freelance a bit while creating a new portfolio site that would showcase my recent work and skills as clear as possible. 
I felt I needed that to be solid to get the job that I wanted, and after I launched that site and announced my availability on Twitter and Dribbble I got several offers/emails. I had heard about Hire My Friend because I was always following along with what Jon Gold and the Makeshift team were doing and I thought it would be interesting to try it out. 
At first I thought it was only for people that weren't publicly/actively looking for a job, since the service seemed to focus on the 'anonymous' part a lot. I tried it anyway, I got a couple of endorsements and was then contacted by several companies, among them of course Omada, who were very concrete and direct from the get-go. 
It was also because I was contacted by Daniel Waldron, who I've been following for a while, that it was extra interesting to me. I think that is one of your strongest features: through endorsements the user's availability becomes known to the network of the endorsers, which is often an extension of the user's own network.
Daniel, can you tell me if you are using any other recruiting services apart from Hire my Friend? Have you had any success? Any terrible failures?! And why do you think Hire my Friend worked well for you?
Daniel: We do use a few other recruiting services. We've had a little success with them but not much. Most of the other recruitment sites out there just blast you with a ton of mediocre options.
"Most of the other recruitment sites out there just blast you with a ton of mediocre options." 
Once in a while you get an applicant that stands out, but for the most part that rarely is worth all the effort of sifting through all the other leads. I think Hire My Friend works out so well for us is that it lets you connect with candidates you know have some credibility. It also helps that they come recommended by your friends on Twitter, they are not complete strangers, which is nice.
Yassine, What are you looking forward to most about your new role? When are you off?!
Yassine: I really look forward to work with the talented design team, to learn and grow from the new perspectives and collaborations. 
In that kind of environment I expect to really strive and hopefully be able to do the best work I can. The fact that it's a company that actively tries to help people and solve a real problem is also very challenging as it adds a lot of responsibility and impact to the work you're doing.
Above: The Omada Desktop App
We had to wait and hope for a successful visa application first, which I'm happy to say was approved last week. I'll be officially starting there in October, but I expect to be making the move to San Francisco in September if everything works out!
"We had to wait and hope for a successful visa application first, which I'm happy to say was approved last week."
Finally, Daniel, what tips would you give to other startups looking to hire smart devs and designers in this red hot market? What should they do to hire smart people like Yassine?
Daniel: Wait for that right person. Don't hire solely based on talent, talent can be taught. Hire people you want to be around because you will be around them more than you'll be around your cat, dog, mom, or who ever it is that you like to be around. 
And obviously you've got to use Hire My Friend because that's where the talent is at. ; )
---
Thanks guys! And if you are looking to get headhunted by an amazing startup like Omada Health, head over to Hire my Friend and create a profile now.