Nat Buckley Makes All the Things
Makeshift's hacker also fixes all the bugs and knows a lot about a boat lift
By cbm
Welcome to the first of our Makeshift Team biography interviews, written by yours truly. 
By the time Nat Buckley aka @ntlk (also known as the official Space Cat of the Internet), arrives at the office, they've eaten their daily bowl of Muesli and read everything in their Twitter stream. 

Nat is a Hacker  at Makeshift. Since joining in May, ntlk's worked on Help Me Write, Attending, Wrangler and most recently Linkydink and Buildgrabber. Nat fixes all the bugs and makes all the things. 
Yesterday, the Red Badger team (with whom we share office space) started building a meeting room. Now, we don't have a meeting room upstairs in the Makeshift office, so we'll forgive the construction noise.... as we're hoping to borrow it from time-to-time when it's finished.  To make this process easier, Nat whipped up a new hack called "Is the Room Free?" so the Makeshift team can see when there is a free slot in the Red Badger schedule.
This is one way Nat likes to spend their down time.
Have a problem? Nat's got a hack for that. Typical day is comprised of playing with code, prototyping, maintenance, shipping new features and a lot of tweeting. 

Additionally, one of the most important things to know about ntlk other than the hacking skills and problem-solving tendencies, is that Nat is obsessed by boat lifts, particularly one known as the Falkirk Wheel. "It's a marvel of engineering and its beauty is breathtaking. It's one of my favourite engineering structures," ntlk says.
Nat has been passionate about building great things for their entire life. Impressively, ntlk created their first website when aged only eight. It was a collection of quotes from fellow students saying rude things to the teacher. Fortunately, nothing happened when the site launched as not many people in Szczecin, Poland (where Nat grew up) had internet access at the time.
While Nat's mother was unconvinced of the "goofing around" on the family's dial-up Internet connection, ntlk's dad hired the then-10-year old to help make websites for his clients. In the years that followed, HTML and CSS became Nat's favourite tools.
Eventually, Nat left Poland for UK to eventually attend Goldsmiths University, where they discovered Arduino and taught themself Ruby, PHP and Javascript. After graduating, Nat worked for Yarned, developing and designing with founder Matthew Knight.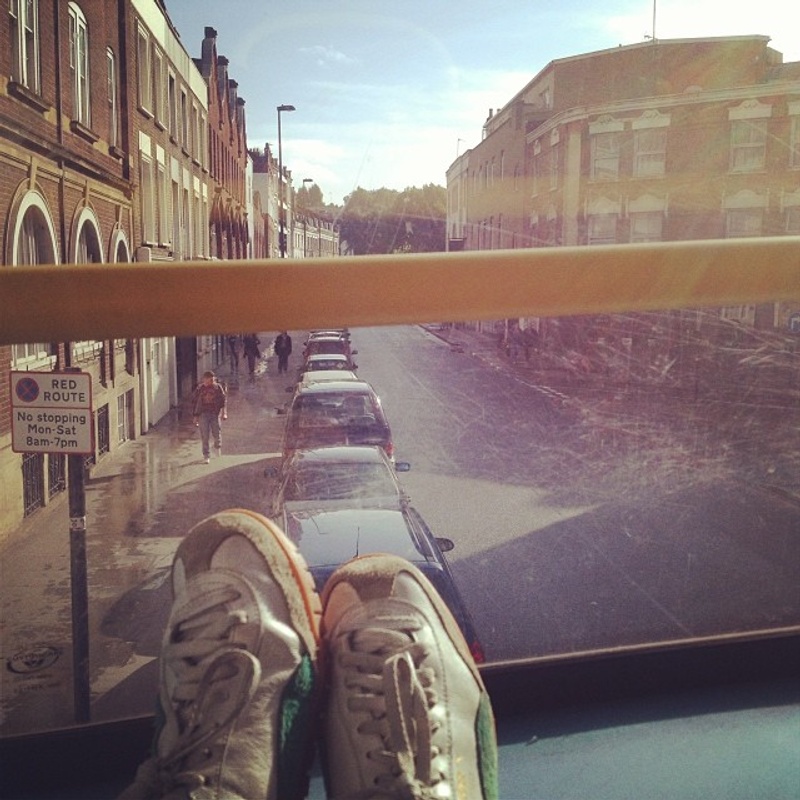 ---
Nat returned to London to work with Makeshift after a long period of freelancing. In spare time, Nat helps out at Code Club, where some of their work was used in the CodeClub's CSS and HTML curriculum. "Right now, the thing that I am most excited about is the recent surge in technology education, particularly free coding education," ntlk says. "It's super important for the future of the world. Now, more people have the opportunity to build the tools of the future and not just the privileged few."  
On the weekends, you'll find Nat drinking a good ale or whisky and recording the AMAZEBALLS podcast with best friend Linda, in which they chronicle the things in tech that annoy and delight them.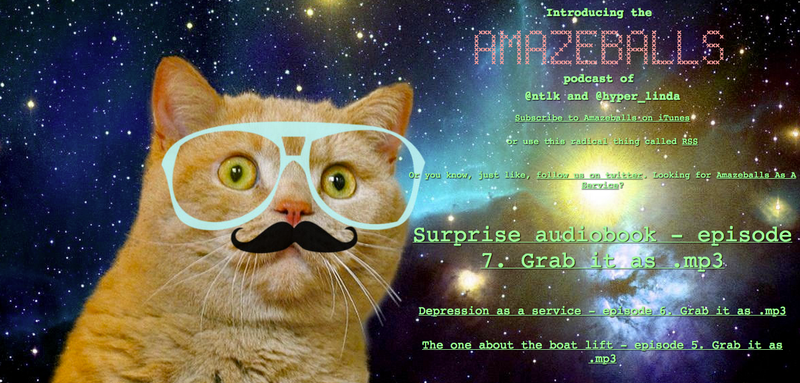 "There are a lot of people spending a lot of time, money and energy working on things that are problems for only tiny minorities of people," explains Nat. "No one is thinking about real-world challenges like the fact that there are a lot of people going hungry while we have so much waste. Not enough people are thinking about how to solve these problems. They're just making an app so you can stare at tits to lower your blood pressure." 

Nat believes that Wrangler, Makeshift's database analytics platform, could be truly transformative in the same way Github has slowly democratised access to code. "We can make a lot of interesting things happen when we are able to explore and probe data that's not just publicly available but actually publicly accessible." 
tl;dr? NAT IS AMAZEBALLS. Be sure to follow @ntlk on Twitter!