Roundin' Up: Our First Data Saloon
how it all went down
By _amandafoley and cbm
One week ago, we hosted the first ever Wrangler Data Saloon at 81 Leonard Street, in the heart of Shoreditch. We transformed an East London art gallery into a barnyard party with real hay bales (from an actual farm!), cacti and cowboy-themed tipples from The Manhattans Project's Felix Cohen.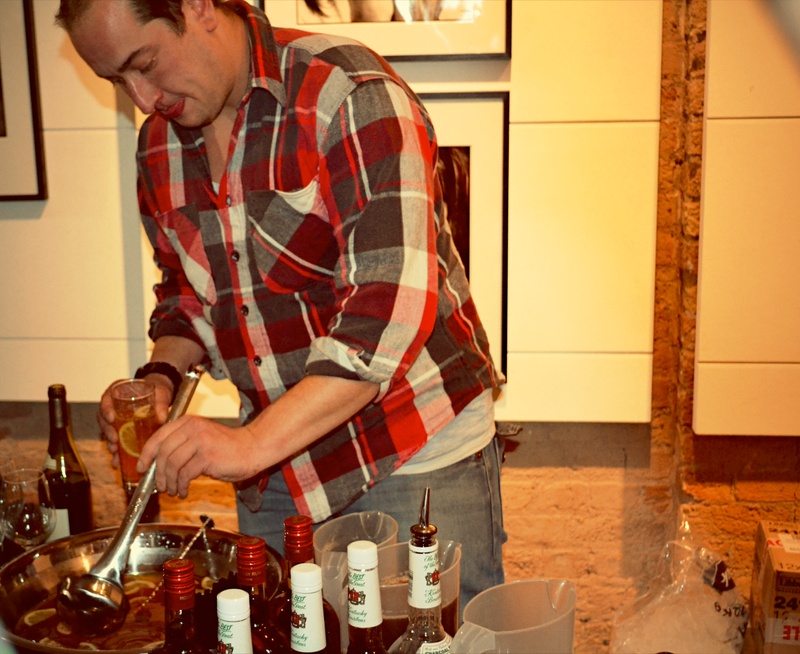 After a few cheeky cocktails and a handful of snacks, it was time to get started.
First up was  Teo Ruiz, Head of Engineering at Lyst, one of London's fastest growing fashion startups. 
Ruiz walked the crowd through Lyst's impressive growth history and how they turn unstructured data into structured, trustworthy data at scale that's key to the company's success. From spider-like data crawlers to toilet plungers, data loops and data bots, Ruiz had the crowd entertained and well-educated by the end os his short 20-minute talk. For more details, check out Ruiz's
full presentation
.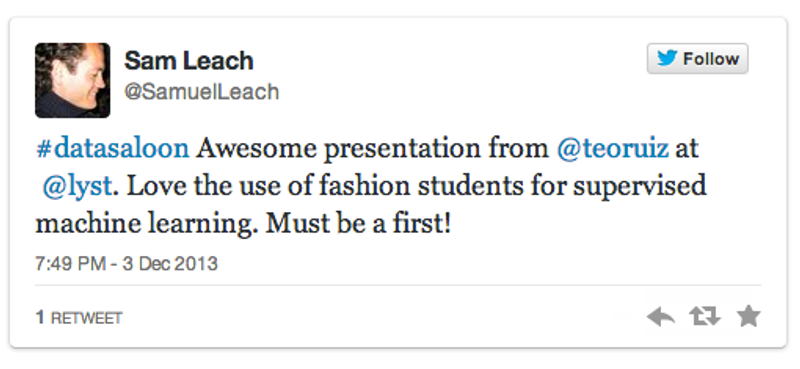 Next up, we had some live data wranglin' with Makeshift's Chief Cowboy Nick Marsh. Nick started off by telling us a bit about his personal journey with data. 
"I didn't understand or respect the data layer having spent all my time prior in the presentation layer. But now I really respect data, and that's due to many things - in part my role at Makeshift, but in a big way its down to a product we've built called Wrangler that has helped me understand, query and analyse the data behind the products I design in all sorts of new ways...
"I've learnt that database queries are the most powerful, flexible way to understand your business."
In a live demo, Nick put our data analytics platform Wrangler to the test, analyzing user data from the magical storybook startup Lost My Name.  He wrote SQL reports to learn about the numbers behind location of customers, conversion rates and orders. 
"SQL reports can reveal a huge amount about the state and trajectory of a product" said Nick. And with a bit of data Wranglin' magic, Lost My Name was able to to see potential improvements in their business plan.. based on a few simple SQL queries.
And for our extraordinary finale, we introduced the crowd to John Sandall, Data Scientist from YPlan, everyone's favorite going-out app.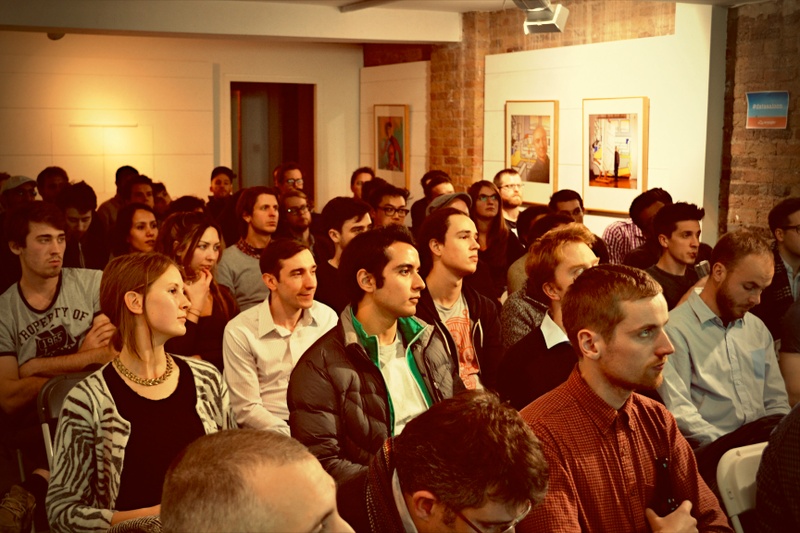 John showed us how he investigates data at
YPlan
, and walked us through what tools he uses to analyse a massive amount of user data. He also shared comedic and thoughtful insights and tips he has learned along the way as a data scientist. You can see John's presentation from the Data Saloon
here
. When we asked John what he thought of the event he said,
"It was great seeing people really engaging with some of the ideas presented at the Data Saloon. I would love to go to the next one!" 
Sad you missed this brilliant event? You can see all the photos from the Data Saloon, plus we'll be releasing a video of all the talks very soon. 
In the meantime, why not give Wrangler a play and do some data wranglin' of your own?